Best practices and modern technologies
The highest level of SCADA application security
Our programmers follow new technologies, their development, and the opportunities they can offer. Proven mechanisms and recognized IT standards were used in the building of the system, as well as in its subsequent optimization.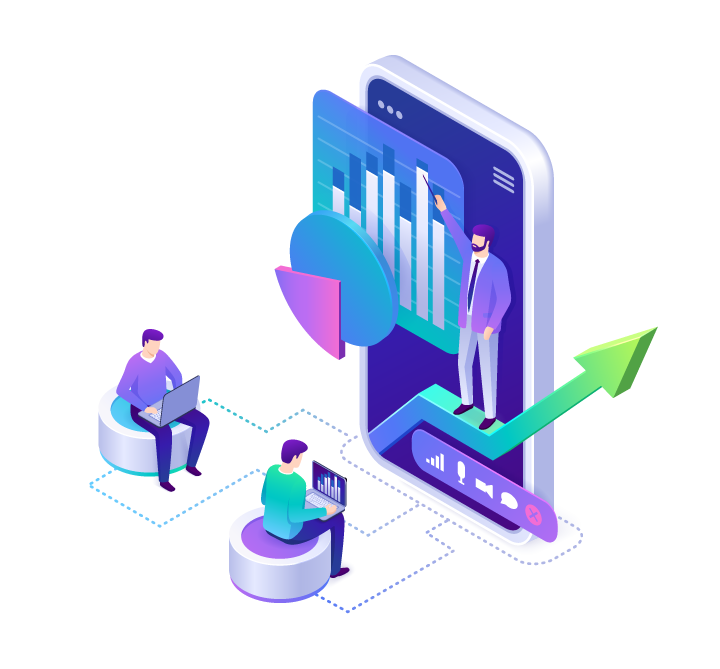 Remote and fully secure access to the system
Thanks to the implementation of HTTPS, SSL, and other data encryption mechanisms, network communication is fully secured. Remote access to resources allows you to monitor and control the process from anywhere, maintaining full control over the data.

Data hosting
The DataPortal system is also adapted to the implementation of tasks where there is only a need to collect measurement data, and the requirements do not include the need to build synoptic screens. Perhaps it will be enough to preview the values collected in the form of a table. The collected data can be shared as comma-separated files (CSV). Data hosting is ready!

DataPortal as a data gateway for other systems and applications
DataPortal is not only a platform for collecting, processing, and visualizing measurement data. It also enables communication with external systems, also in real-time, using standards such as OPC UA, MQTT, FTP, CSV, XML.

We provide free updates
New functionalities are added several times a year. You have the guarantee that your system is up-to-date and you can use all its functions without restrictions or additional investments.

System stability and reliability
We monitor individual components of the platform on an ongoing basis. The key to success is the use of proven suppliers and the services offered by reputable companies.
Accounts represent company clients, and provide access permissions to content such as projects and screens, but also data sources, tags, devices, and SIM cards.

Integrators
can create sub-accounts and, within them, projects and screens for their clients. They can manage and log in to the user accounts they have created.

Administrators
create projects, screens, manage data sources and devices, and have access to billing information.

Operators
can view working screens and, if such function is provided, control the device from the screen.

Observers
can only watch working screens, without being able to control devices.
Frequently asked questions
If you did not find the answer to your questions contact us:
E-mail: dataportal@inventia.pl
Tel: +48 502 056 503